Project Overview
Funding Gates is a startup passionate about helping small businesses get paid faster with fewer headaches. I worked with their team to define the core product and design an interface for managing small business receivables.
Services Provided
Product Design Consulting
User Interface Design (UI)
User Experience Design (UX)
Solving the Accounts Receivable Problem
Following the UX leadership of Jonathan "Yoni" Knoll, who led numerous interviews with small business owners to understand their receivables, our team was convinced that the method and consistency of communication between the business and their clients determined their likelyhood of getting paid promptly. Furthermore, the greater the passage of time between their last meeting or call, the greater the risk associated with that invoice.
Our solution formed the direction for the current product: an interactive aging chart with CRM-style accounts for each client. We also included a section to provide an easy "next step" for users, indicating accounts that represented the highest risk and the best way to contact them.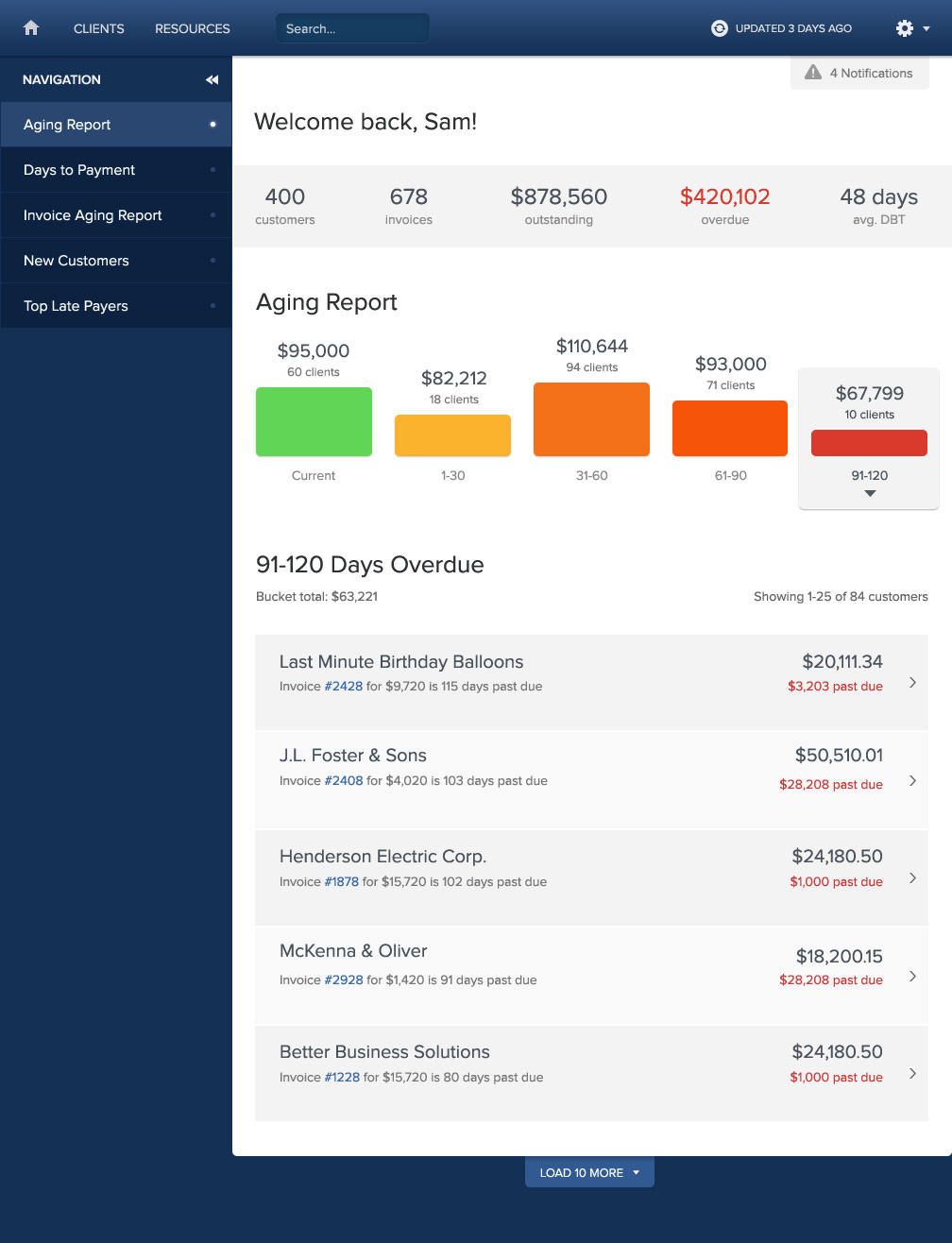 In addition to the aging chart and account list, I designed a customer account page which allows users to track communication, payments, and performance statistics (such as average time to payment). By focusing on past conversations and payment history, this view reinforced the idea that communication was the primary component to getting paid promptly.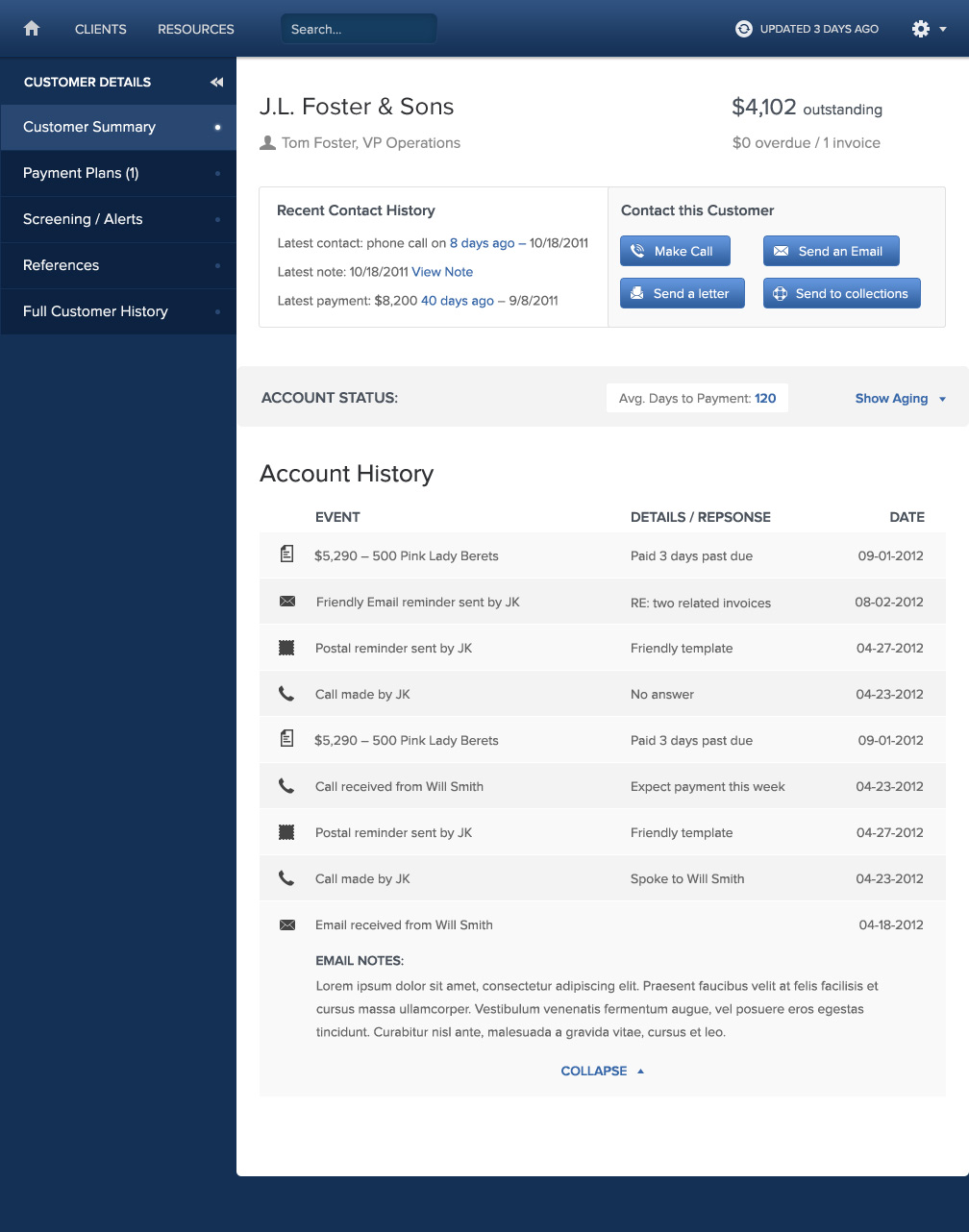 Another focal point of my design work was the onboarding process – since Funding Gates was designed to integrate with QuickBooks and Harvest accounting packages, it was important to walk users through the process of connecting their existing software to the Receivables Manager platform. The result was a custom-tailored experience with unique flows for each accounting software package.