Project Overview
Sterling Affair provides the tri-state area with full service event catering and management. I redesigned and rebuilt their website to showcase their expertise, local networks, and exceptional food.
Services Provided
Web Design
Front End Development
Custom CMS Development
A picture is worth a thousand bytes
Sterling Affair produces incredibly picturesque events – everything from the silverware to the cake frosting is beautiful. Despite having countless photographs of their work in action, their team was unable to showcase them on the company website. I was asked to change that.
I began by scouring their photo archive, selecting those that best conveyed the magnificent creativity, technique, and attention to detail Sterling Affair brings to all their events. Then, I designed templates that placed these stunning images in the spotlight, letting the photography speak for itself.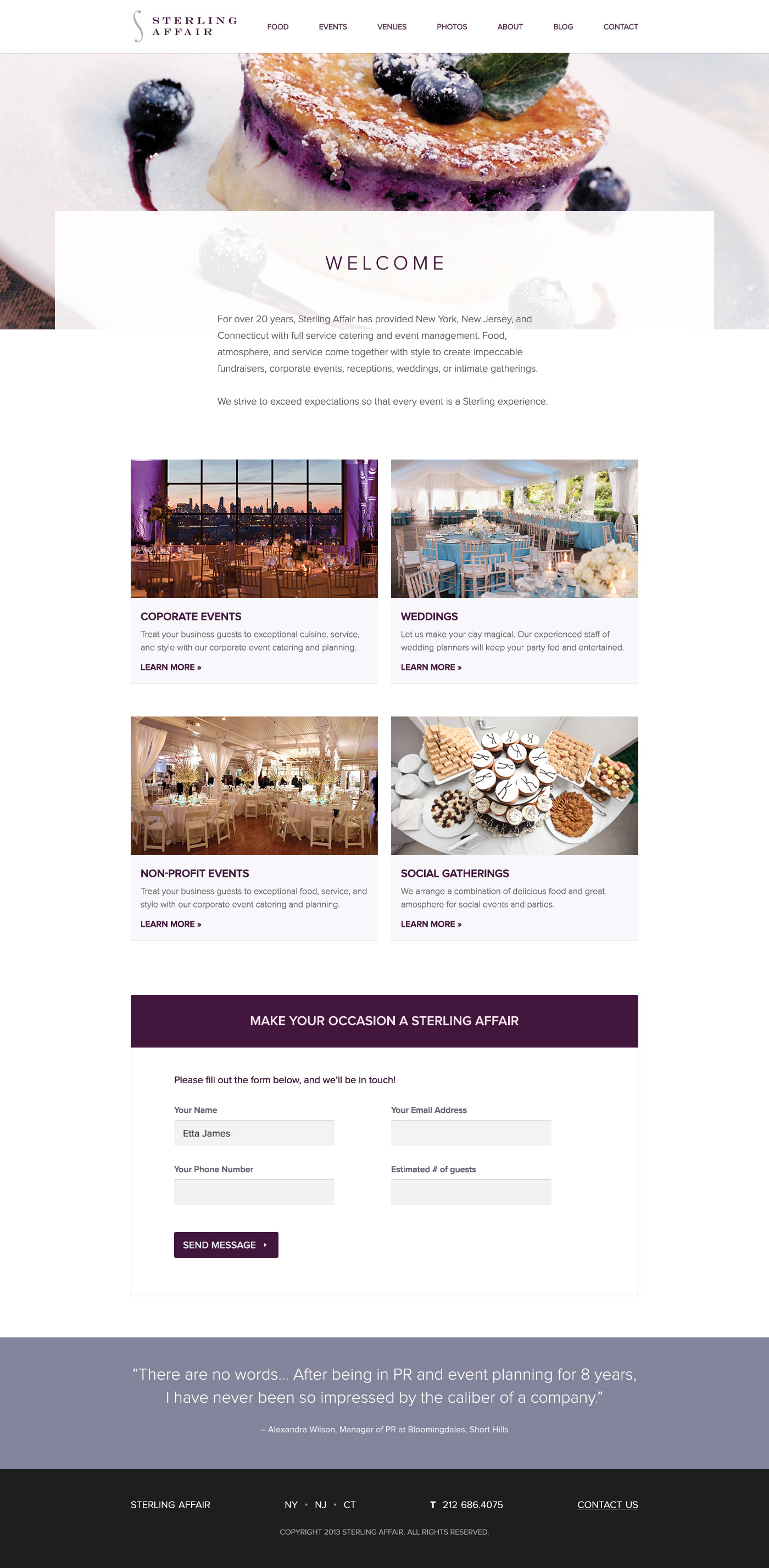 Fully Responsive for an Active Audience
Part of Sterling Affair's unique offering is their dedicated geographic focus – the Greater New York City area. For their busy clients, exploring options for catering and event services was something they wanted to do quickly and with confidence. I made sure visitors were presented with an excellent experience – regardless of whether they were on their phone in a cab or a laptop at the office.