Project Overview
Devpost helps the world's best software engineering students find their dream jobs. I provided design consulting for their primary job search and student profile application, as well as their digital marketing properties, Email templates, and other digital assets.
Services Provided
Product Design Consulting
User Interface Design (UI)
User Experience Design (UX)
Powering Industry-Leading Engineering Teams
Devpost's primary goal is to place engineers at internships and jobs with the world's best companies. I redesigned the primary search interface to allow for improved filtering, tagging based on job / internship type, and company discovery. These design patterns also informed the styling of UI components across other pages and email notifications.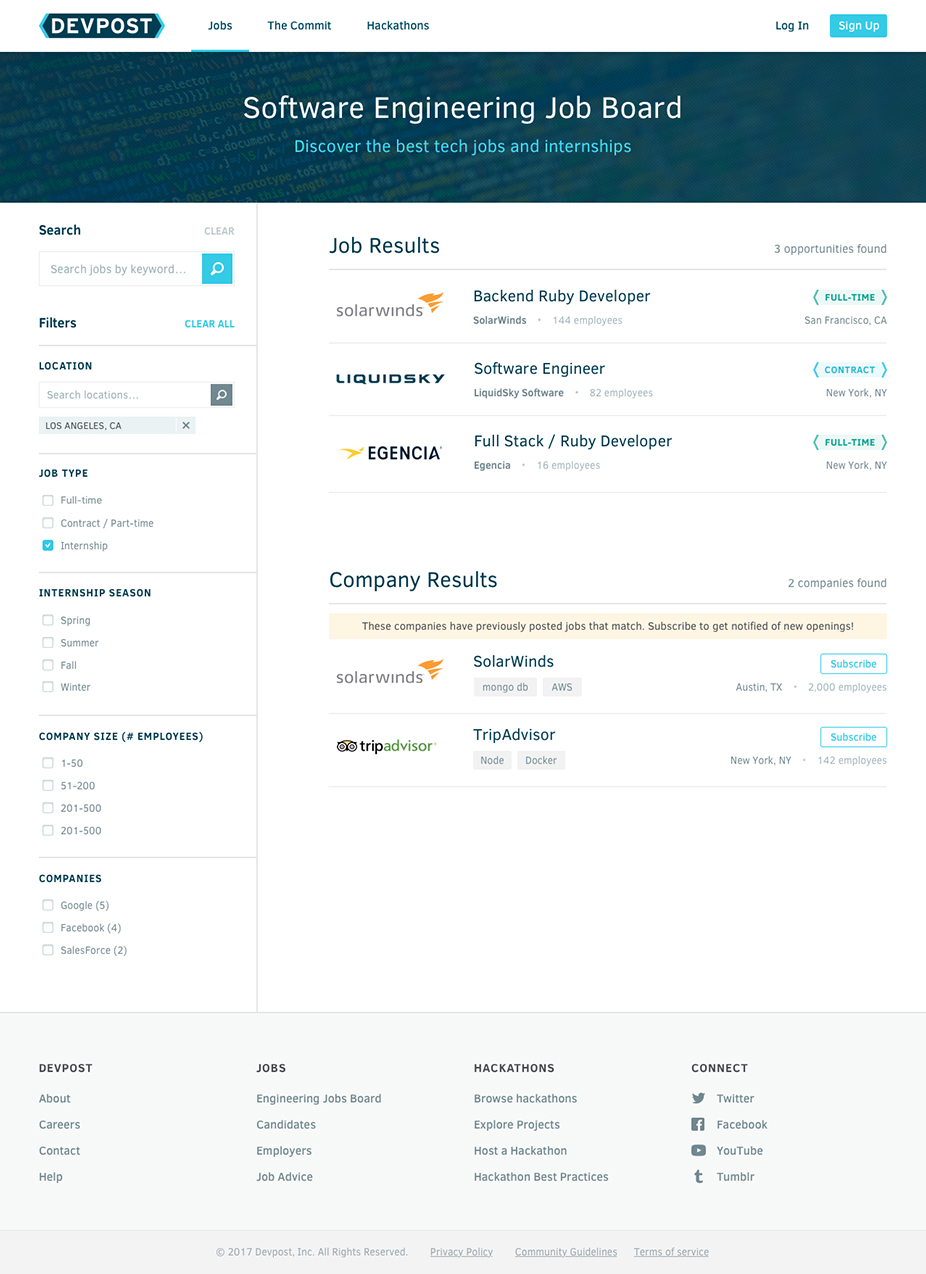 Getting All the Crucial Details
By hosting worldwide hackathons, Devpost has built a vast network of young developers searching for a chance to jumpstart their career. The detailed information companies provide is unique to the platform, so the job / internship detail view was completely redesigned to highlight this rich information in a clear format.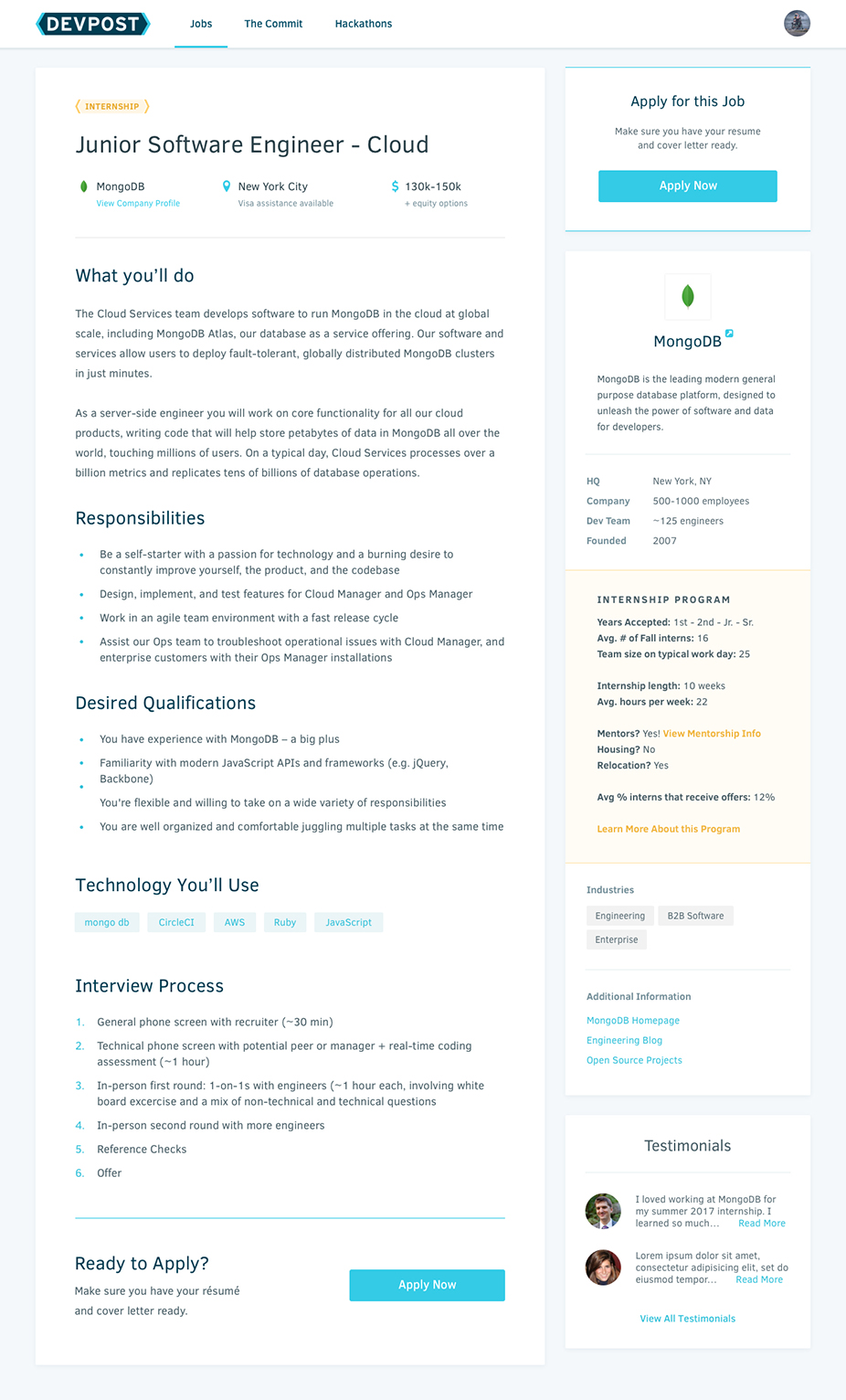 Upgrading Company Administration
In order to encourage companies to complete their profile and provide the most accurate job listings possible, I redesigned the comapny administration interface, providing both wireframes and final UI mockups for the application.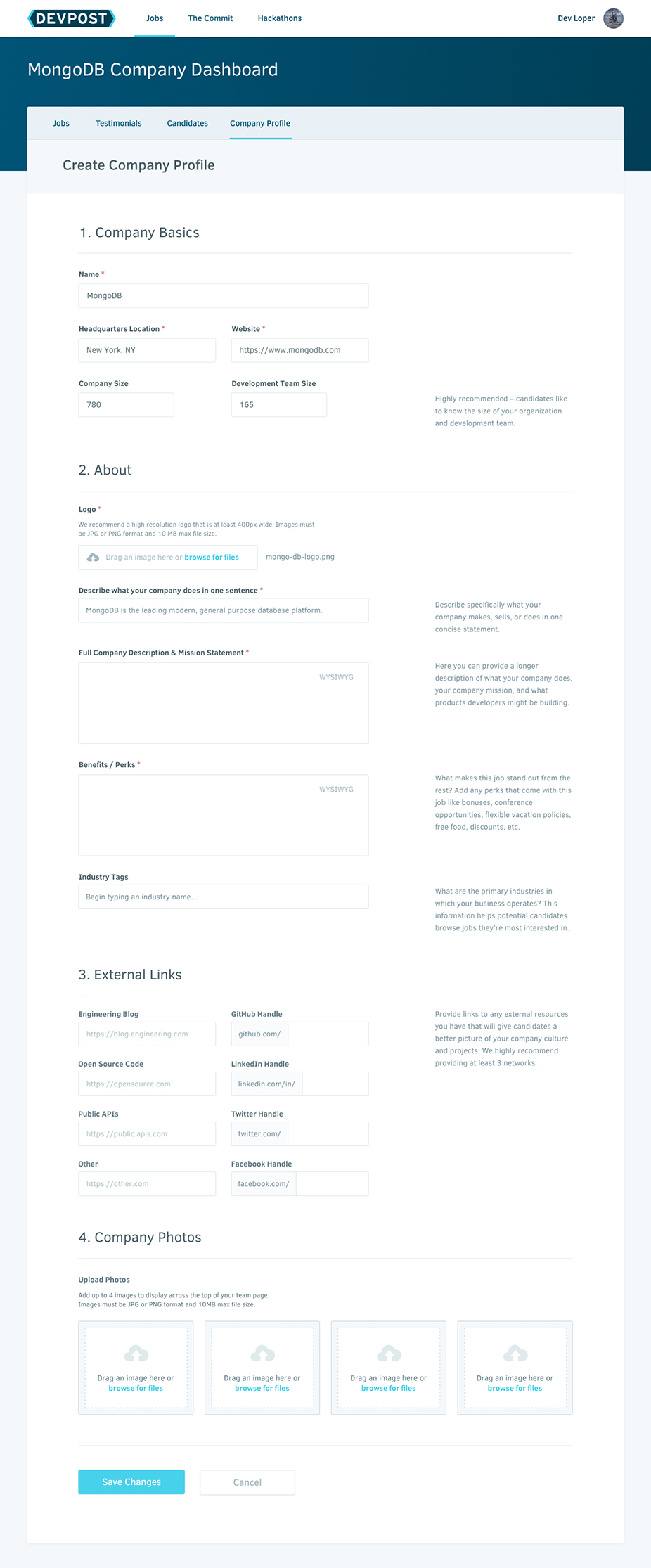 Bringing Company Profiles Up to Speed
I restructured and redesigned the company profile page to match the data from the redesigned company administration interface. The updated UI introduces a more graphical representation of the information, and provides additional space for internship programs and opportunities.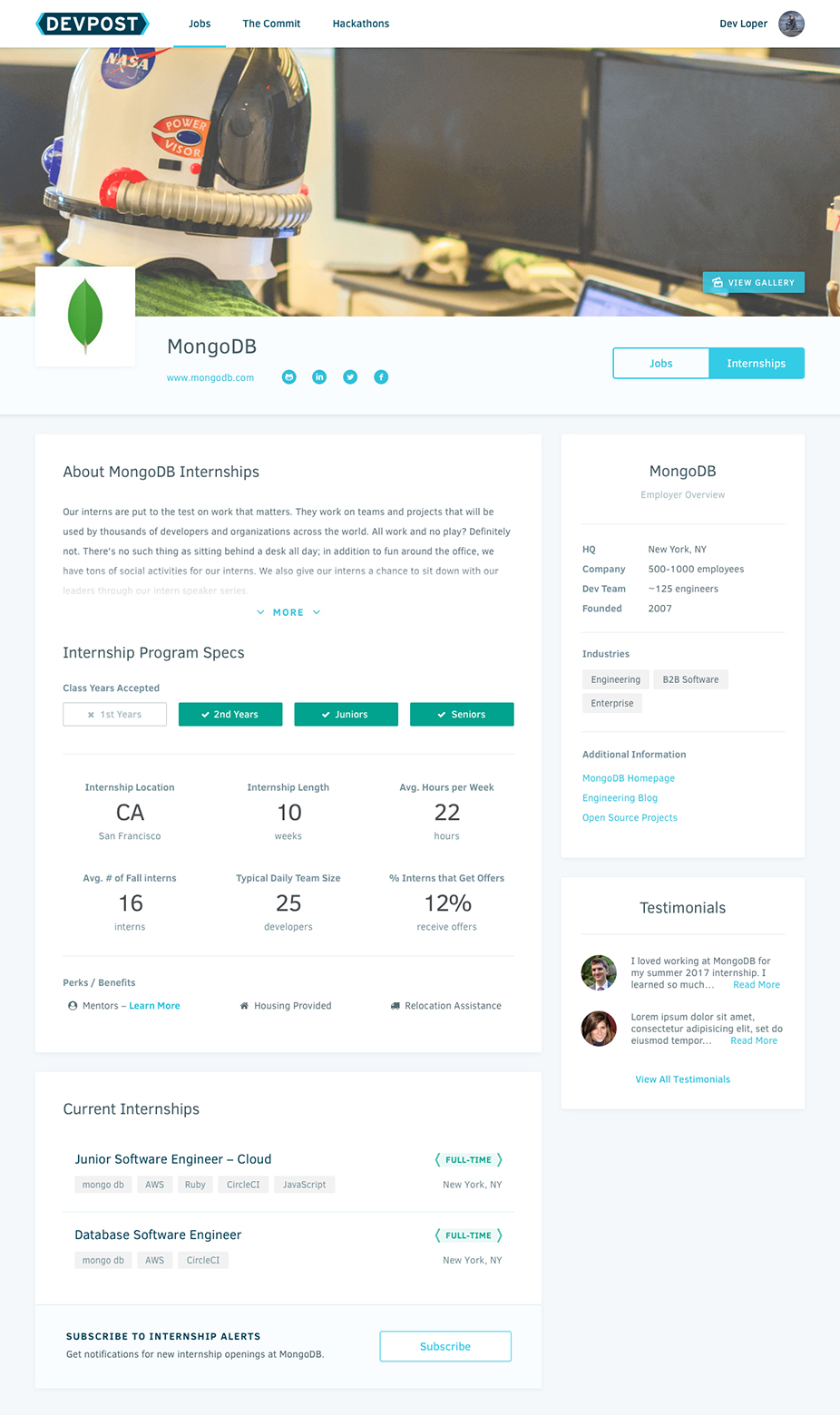 Interested in Working Together?
I'm always looking for interesting problems to solve – if you want to bring your product or website to the next level, I'd love help.
Let's Talk