Project Overview
Peloton provides the world's best in-home interactive cycling experience, and needed a modernized blogging platform to better promote their incredible training resources, recipes, and workout routines.
Services Provided
Web Development
Frontend Development
Digital Product Consulting
An Optimized Publishing Platform
Working closely with the Peloton design and publishing teams, I built a publishing platform for their editors to effortlessly publish, optimize, and promote their most valuable editorial and lifestyle content. The system was designed to be user-friendly and low-maintenance, and additionally provide fine-tuned controls for SEO and social media metadata.

Honoring the Brand
Peloton has an incredible brand presence with an airtight execution of their design system across all marketing channels. In order to perfectly coordinate this new blog platform with the Peloton ecosystem, I implemented a frontend styleguide, demonstrating the primary typographic and visual components of editable content on The Output.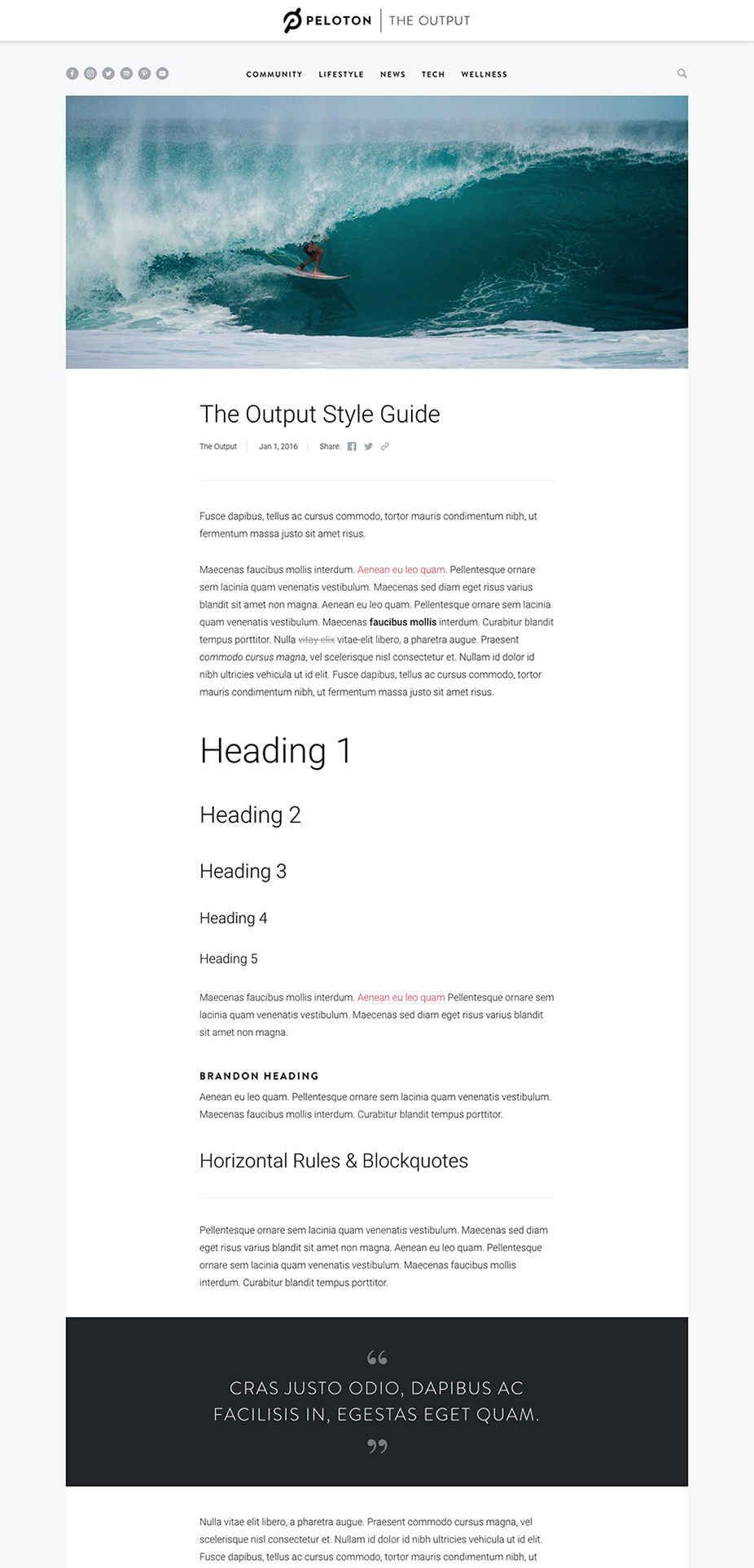 A Custom Admin UI, for the Best Publishing Experience
In order to provide the most intuitive and seamless publishing for the Peloton team, the CMS was built with a fully-themed visual editor. This means that as their team publishes new content, finished typographic and layout styles are applied inline. The result is a streamlined content publishing experience that saves time and ensures brand consistency across the platform.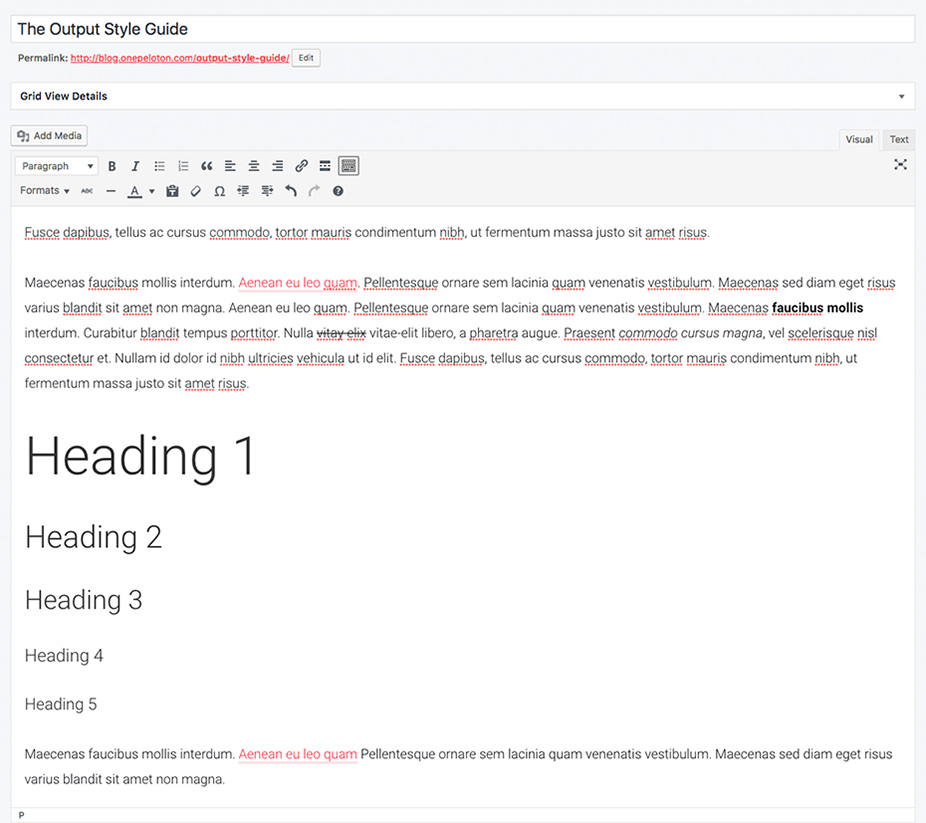 Interested in Working Together?
I'm always looking for interesting problems to solve – if you want to bring your product or website to the next level, I'd love help.
Let's Talk